Tighten skin

·

Improve circulation


·

Reduce inflammation

LightStim Multi-Wave® Patented technology simultaneously emits multiple wavelengths (colors) of light, allowing for more that one target objective per treatment.

Combining infrared with other wavelengths/colors increases the efficacy of every wavelength.

FDA cleared to treat wrinkles on the entire face.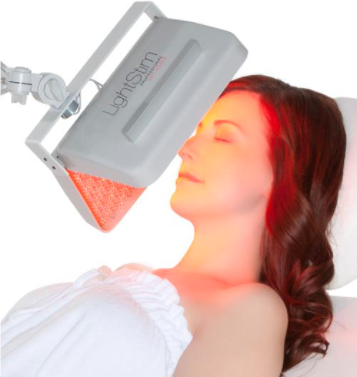 Four Wavelengths:
605nm Amber
630nm Red
660nm Red
855nm Infrared
What Does Improved Cellular Function Mean For Skin Rejuvenation?
Diminished appearance of fine lines and wrinkles
Improved circulation and oxygenation
Immediate "plumping effect"
Accelerated healing
Minimized appearance of pores
Improved skin tone and helps prevent wrinkles
Reduction of inflammation
Produces a radiant glow